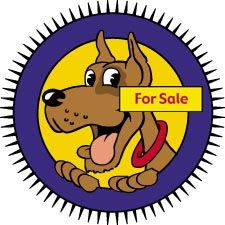 LIMITED OR MAIN
PAPERS?
LIMITED PAPERS WHAT DO THEY MEAN?
IS IT A FULL REGISTRATION? YES
CAN YOU BREED A REGISTERED LITTER FROM A DOG ON LIMIT REGISTER? NO
IS THERE ANYTHING WRONG WITH THE DOG ON LIMIT PAPERS? THERE MAY BE A SMALL THING THAT THE BREEDER CONSIDERS MAY PRECLUDE IT FROM BEING SHOW QUALITY.
CAN A DOG DOG BE CHANGED FROM LIMIT TO MAIN? YES
MAIN PAPERS
MAINS PAPERS ARE REQUIRED IF YOU WANT TO BREED A REGISTERED LITTER, AND OR SHOW YOUR DOG.
WHAT IS REQUIRED? YOU MUST BE A MEMBER OF THE CANINE AUTHORITY OF YOUR STATE AND PRODUCE YOUR MEMBERSHIP NUMBER
IF YOU DO NOT HAVE A MEMBERSHIP
THERE IS NO VALUE IN A MAIN REGISTER.
THE BREEDER CAN STILL FILL IN THE
NOT FOR EXPORT AND NOT FOR BREEDING SECTION