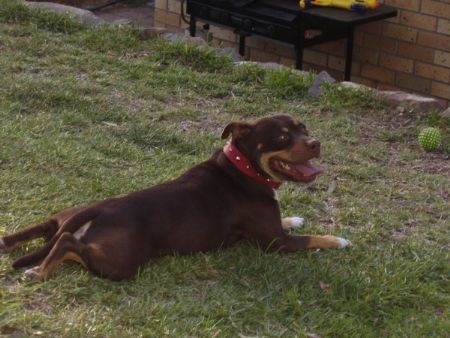 This is indeed a Stafford the colour is open for interpretation, the body and the nose are certainly liver.
The leg and face markings are those one would expect to finds on a black and tan.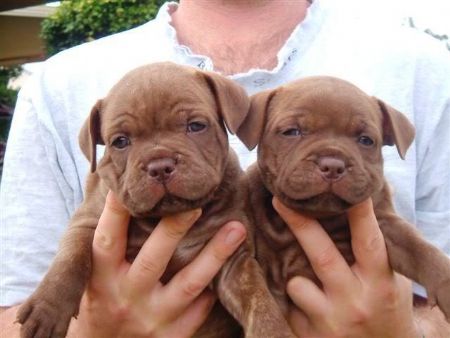 Liver may also be lighter in colour but the give away is the NOSE leather colour. In a liver it iS brown or dudley.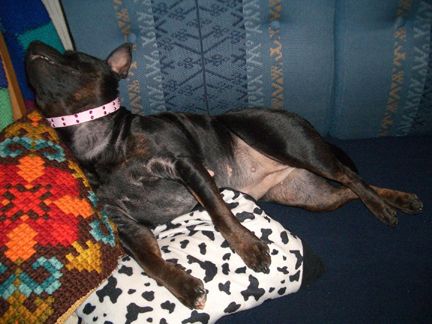 This is a black and Tan but only carries one part of the gene the legs and "thumb prints" are brindle.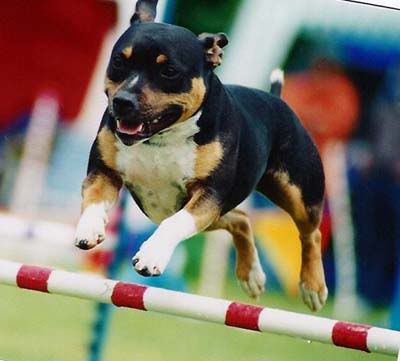 This dog is quite clearly black and tan with white and carries both sides of the gene.
LIVER OR BLACK AND TAN ARE HIGHLY UNDESIREABLE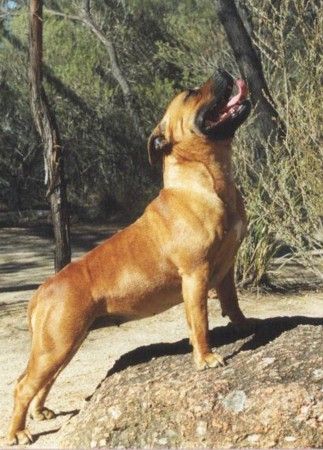 RED
CH PENNYFLOWER GAME PENNY SHE IS CLEAR RED WITH NO BLACK MASK RED MAY BE DEEPER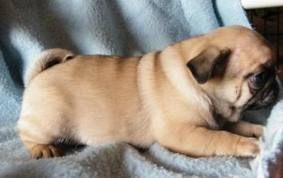 Although this is a fawn pug a true fawn is this colour not a light red.
FAWN
Blue fawn I will not get into the "discussion " about this but I have included it although should not come under the fawn colour.
Black although there is no such thing as pure black stafford , there will always be just that tad of brindle some where.
BLACK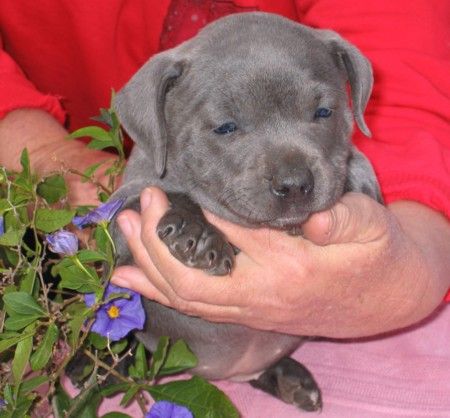 Blue, blue will come with varying shades of darkeness.
BLUE
WHITE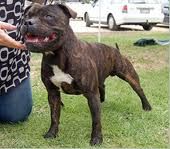 BRINDLES COME IN MANY SHADES FROM BLACK BRINDLE TO RED BRINDLE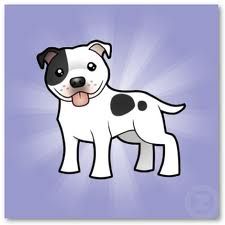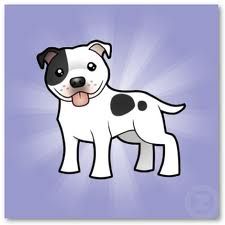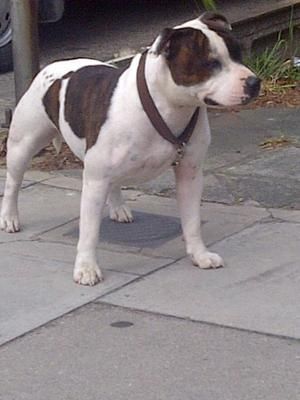 STRICKLY SPEAKING THE ABOVE ARE WHITE WITH A COLOUR
STAFFORD PEOPLE CALL THEM PIED
The breed standard states, Colour:Red, fawn, white,black or blue or any of these colours with white.Any shade of brindle or brindle with white.
Black and tan or liver colour highly undesirerable.
This in itself is, as always open for interpretation.